Our mission is to promote peace and safety between residents and law enforcement
Texas Traffic Stop builds upon the Community Safety Education Act to enhance the Texas Education Agency (TEA), Texas Commission on Law Enforcement (TCOLE) and Texas RioGrande Legal Aid (TRLA) basic requirements to provide a training session with dialogue, interaction, research and best practices.
The Community Safety Education Act of Texas was signed into law in 2017 and became effective September 1, 2018. A joint community partnership was formed to bring together youth, adults, police officers, university, and government officials to keep all residents safe during a traffic stop.
The Community Safety Education Act, also known as SB 30, was passed by the 85th Texas Legislature, Regular Session, 2017. The legislation added Section 28.012, regarding the instruction on interaction with law enforcement, to the Texas Education Code (TEC).
The bill requires the State Board of Education (SBOE) to adopt rules to include the instruction developed under TEC, §28.012, in one or more courses in the required curriculum for students in grades 9-12. The new requirement applies to any student who enters grade 9 in the 2018-2019 school year and after.
Our goal is to educate over 30,000 residents in the Texas Traffic Stop curriculum
We bring an interactive experience to participants that involves having both a peace officer and a civilian (or resident). We strive to guide each training and promote community safety on both sides of a traffic stop interaction. Our curriculum varies in length depending on the target audience for the training – peace officers, residents or future trainers.
Our overall goal is to train over 30,000 citizens between October 1, 2018 and September 30, 2020 on the curriculum to improve citizen and police contact. Law enforcement officers, high school students, government officials and citizens from every walk of life will receive this training to create a better understanding, increase legitimacy and increase safety for all citizens and police officers.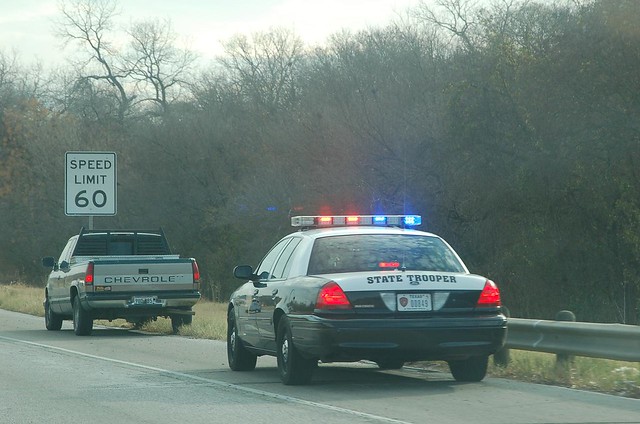 From Our Texas Traffic Stop Training Sessions