At TAPS Center, our mission is to reduce the social distance between youth and law enforcement across our locations in the United States and abroad.

Since 2011, over 2,000 teens and 300 officers have successfully participated in TAPS programming, with evaluations demonstrating a 30 to 50 percent positive increase in areas of social bonding including; "respect", "like", "connectedness" and "trust". TAPS programming is evidence-based with Houston local partnerships to include; Houston Police Department, Harris County Sheriff's Office, Houston Independent School District, Harris County Juvenile Probation, and Houston Department of Health (My Brother's Keeper).

Our recognition includes the Jefferson Award for public service by the City of Houston, and 1-hour of Social Studies academic credit from the Texas Education Agency (TEA) for any student completing the TAPS Curriculum. TAPS leads in the implementation of the recently passed, Community Safety Education Act (SB 30), which requires all high school students, police officers and those applying for a driver's license to receive education to improve citizen and law enforcement interaction.

These results are significant, but we cannot continue to support programming for TAPS Academy, TAPS Clubs and TAPS Summer Camps without your help.

To show your commitment to improving youth and police relations in the United States, please take a look at how to give below. Your support is greatly appreciated.
BECOME A MEMBER
Join the TAPS Peacekeepers Club Today!
By supporting our legacy, you are investing in a future of positive youth-police relations fostered by TAPS programming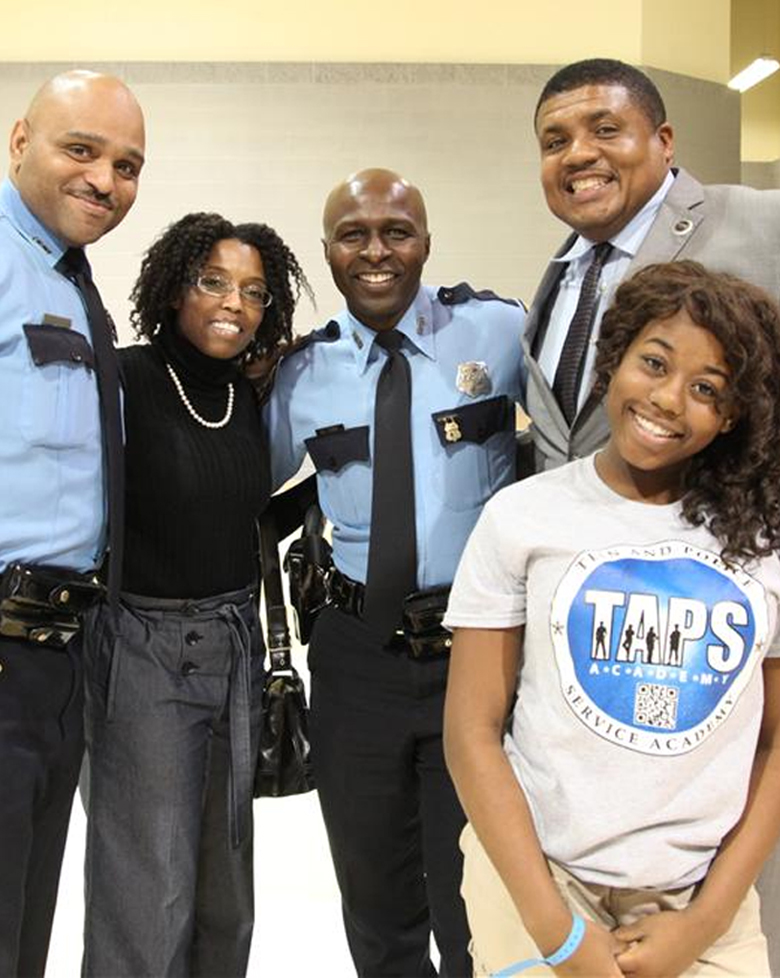 Officer
Level
Donation of $100 to $499
Benefits
• Named recognition in newsletter upon joining and noted in annual publication

• TAPS Academy T-Shirt designed by TAPS Academy students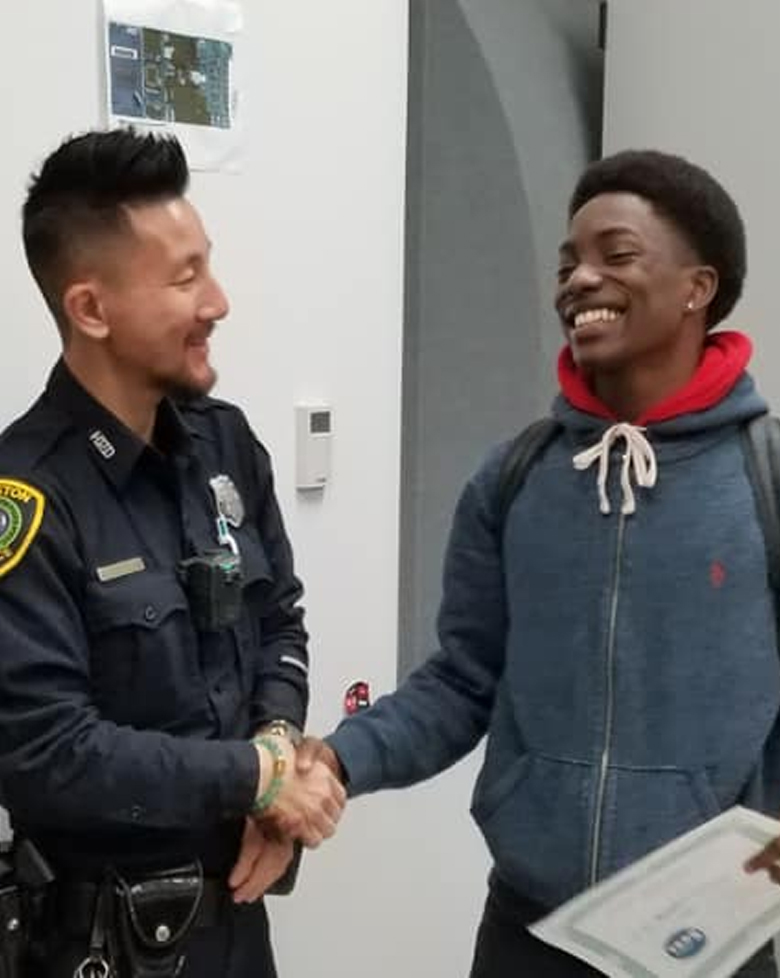 Sergeant
Level
Donation of $500 to $999
Benefits
• Named recognition in newsletter upon joining and noted in annual publication

• TAPS Academy T-Shirt designed by TAPS Academy students

• TAPS Academy calendar poster

• Invitation to "Donor Appreciation Lunches" with key speakers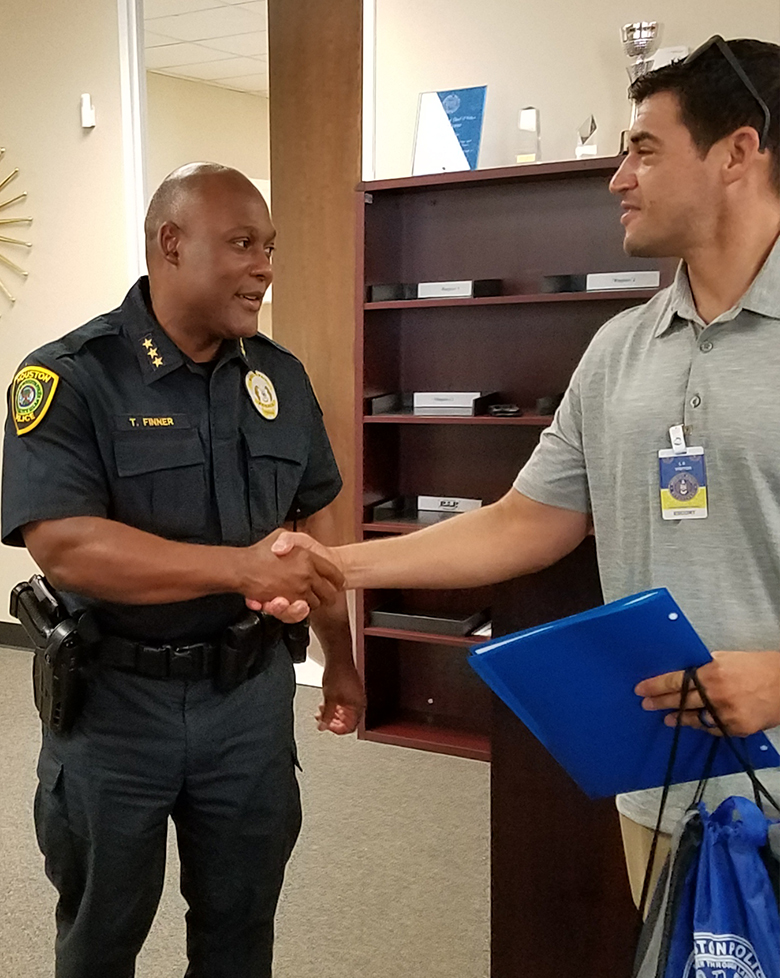 Captain
Level
Donation of $1,000 to $2,499
Benefits
• Named recognition in newsletter upon joining and noted in annual publication

• TAPS Academy T-Shirt designed by TAPS Academy students

• TAPS Academy calendar poster

• Invitation to "Donor Appreciation Lunches" with key speakers

• TAPS Academy Flashdrive (8 GB) preloaded with TAPS Academy photos, speeches and youth-related materials

• TAPS Academy custom beverage tumbler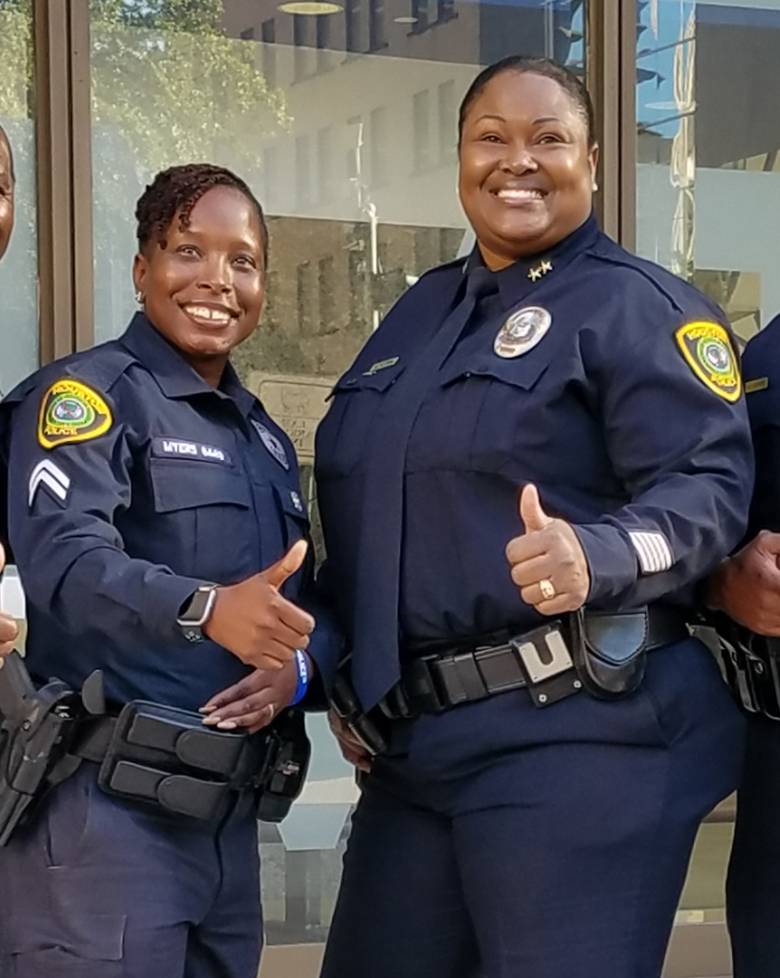 Chief
Level
Donation of $2,500 or more
Benefits
Chief members receive invitations to Executive meetings in addition to the benefits listed below:
• Named recognition in newsletter upon joining and noted in annual publication

• TAPS Academy T-Shirt designed by TAPS Academy students

• TAPS Academy calendar poster

• Invitation to "Donor Appreciation Lunches" with key speakers

• TAPS Academy Flashdrive (8 GB) preloaded with TAPS Academy photos, speeches and youth-related materials

• TAPS Academy custom beverage tumbler

• Personalized plaque honoring your donation