Each piece of a jigsaw forms part of a bigger picture. The full picture develops as solutions are identified and implemented. The goal of TAPS Center is to enhance the relationships and communications through research, interaction and discussion between at-risk youth and the law enforcement personnel serving their communities.
Empowering At-Risk Youth
TAPS Academy is a program primarily designed for at-risk youth and police officer mentors.
Engaging Law Enforcement
Social distance between at-risk youth and law enforcement has risen over the past few decades.
Enhancing Communities
TAPS Academy students are given the tools to become better citizens in their communities.
TAPS Academy Partners
Ensuring great partners for this growing program is of the utmost importance for our success.
TAPS Academy: Program Overview
Since 2011, TAPS Center has served more than
TAPS Center has provided training for law enforcement officers and youth in throughout the United States, Australia, Puerto Rico, England, St. Kitts, St. Martian, Barbados, Trinidad and Tobago, and South Africa.
The goal of TAPS Center is to reduce the social distance between youth and law enforcement.
Through this program, the two groups gain valuable insight about each other and the issues they face on a daily basis.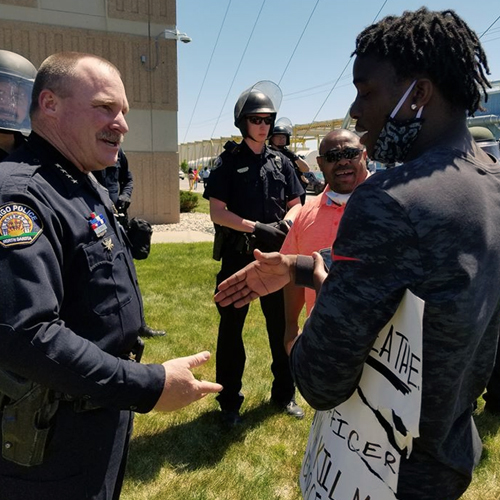 This project was supported by Cooperative Agreement Number 2011-CK-WX-K009 awarded by the Office of Community Oriented Policing Services, U.S. Department of Justice. The opinions contained herein are those of the author(s) and do not necessarily represent the official position or policies of the U.S. Department of Justice. References to specific agencies, companies, products, or services should not be considered an endorsement by the author(s) or the U.S. Department of Justice. Rather, the references are illustrations to supplement discussion of the issues.